I have been using Samsung Galaxy S3 for quite a while now and few weeks ago I upgraded OS to Android 4.3. At the beginning it gave me a nice option to auto switch networks depending upon their signal strength and I readily accepted it. But as days passed by I started to hate this as it would switch to mobile network even when wifi was working fine. I started getting annoyed over it and had to disable the auto switch feature.
Now, if you are facing a similar problem, i.e. when you try to connect to wifi, your android phone tells you that "network is disabled because internet connection is slow" then there are a couple of ways to fix this.
Disable mobile data by dragging down the notification bar and turning off mobile data.
Disable auto network switch from Wifi settings.
Read further to find out how to do both of the above.
Disable Auto network switch
Once auto network switch is disabled you can connect to a wifi when you want to and not when your phone decides to. Follow these steps to disable auto network switch.
Go to Settings
Under Connections tab, click on Wi-Fi
Click "Options" button on the phone and click Advanced.
Uncheck Auto network switch.

Disable mobile data
When you disable mobile data and try to connect to Wifi, you will never encounter the error message of network is disabled because internet connection is slow (for obvious reason, as there is no alternative). Just slide the notification bar down and click on the "Mobile Data" if it is highlighted.
Change this :

To this :

Or you can go follow these steps to disable mobile data :
Go to Settings.
Under Connections tab, click on More Networks
Uncheck Mobile data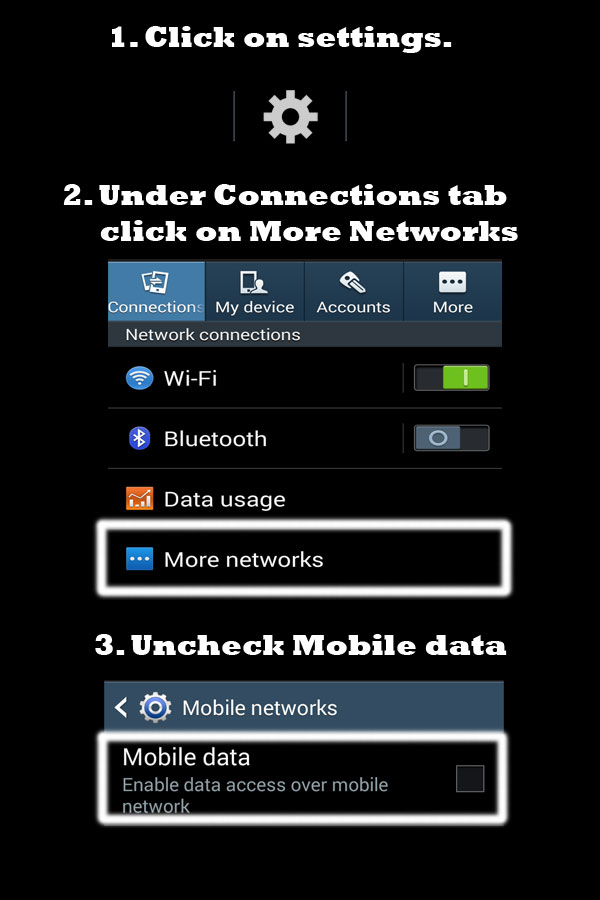 That should fix the issue of auto network switch and you can connect to your desired wifi router without any problem.